8 800 505-00-85, +7 495 109-0-600
The first english course of our school. Look at here!
Акварельный онлайн мини-курс
«Ирис»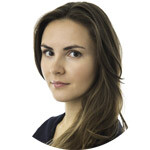 Ксения Галицкая,
художник, мастер ботанической иллюстрации
Друзья, мини-курс «Ирис» — это несколько онлайн-уроков моего авторства, в которых мы учимся создавать акварелью реалистичные изображения цветка в лучших традициях классической ботанической иллюстрации.
Ирис — по-гречески это радуга ;)
Всего за несколько коротких уроков мини-курса «Ирис» мы научимся делать равномерные заливки, изображать тонкие прожилки и передавать сложные текстуры.
Традиционно ботаническая иллюстрация — это тонкая, реалистичная работа, максимально точно передающая внешний вид растения буквально до мельчайших деталей.
Мы доведем до совершенства навык работы мокрым по мокрому, плавные растяжки цвета, акварельные размывки цвета, протирание краски, узнаем секреты работы мокрым по сухому, попробуем процарапывание в почти завершенной работе и, безусловно, отработаем лессировки.
Бумага: хлопок 100%, 300 гр/м2, формат А3; Рекомендуемые производители: Fabriano, Canson, Arches, Clairfontaine, Sanders Waterford. Фактура сатин в приоритете.
Краски: базовый набор акварели в кюветах 24 цвета («Невская палитра», Schmincke, Winsor&Newton или любая профессиональная акварель в тюбиках).
Важно иметь следующие цвета: хинакридон розовый, хинакридон фиолетовый, ультрамарин, кадмий желтый, охра желтая, травяная зеленая, изумрудная, охра красная, кадмий оранжевый, кобальт синий, кадмий красный светлый.
Кисти:
Колонок круглая с острым кончиком среднего размера № 5-7 (любой в диапазоне);

Синтетика или колонок круглые № 1-2 (любой в диапазоне);

Синтетика плоская, маленькая № 3.

Другие инструменты
Простой карандаш HB;
Ластик, клячка;
Малярный скотч 1,5-2 см;
Банка для воды;
Планшет 40×30;
Маскирующая жидкость (по возможности);
Салфетка для сушки кисти;
Палитра (лучше фарфор, можно тарелку).
Практические уроки
Подробные видео-уроки в HD-качестве на одну тему, которые доступны вам сразу с момента оплаты.

Доступ

Можно приобрести доступ к мини-курсам на 3 или на 12 месяцев (на выбор) и проходить обучение в комфортном ритме.

Помощь куратора
На курсе с вами работает куратор, он отвечает на все технические и организационные вопросы, вопросы по материалам. Работы на курсе не проверяются.
Общение с сокурсниками
Общайтесь и поддерживайте сокурсников в общем чате курса.
Хотите что-то уточнить? Задавайте ваш вопрос!