8 800 505-00-85, +7 495 109-0-600
The first english course of our school. Look at here!
Курс иллюстрации цветными карандашами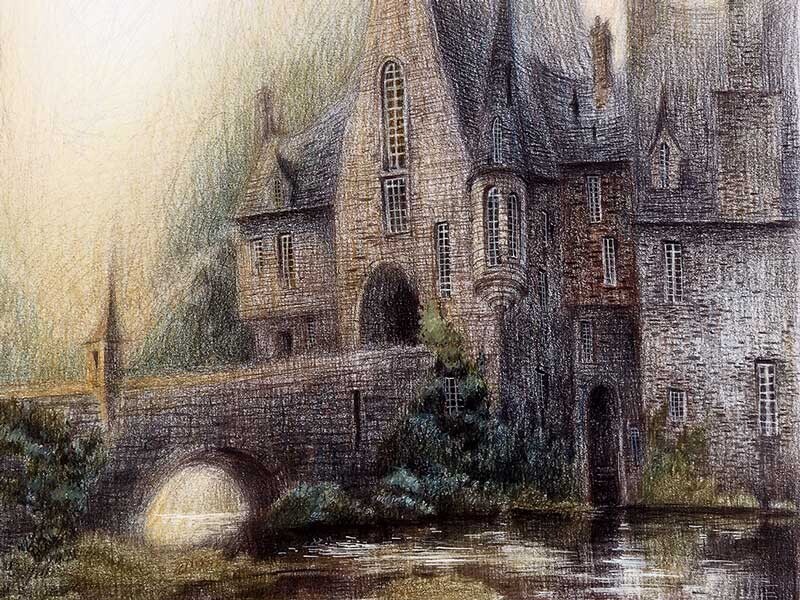 Встречайте необыкновенный курс по иллюстрации!

На занятиях мы не только знакомимся с миром иллюстрации, но и разбираем различные техники рисования цветными карандашами.

Учимся штриховать, смешивать цвета, выявлять различные фактуры. Затрагиваем теорию цвета, находим «свою» цветовую гамму. Говорим о композиции и даже строим правильную перспективу. Но самое главное — фантазируем и сочиняем свои собственные сказки.
Уровень начальной подготовки может быть любым, главное желание!
Говорим о целях и задачах курса. Чем же иллюстрация
отличается от классического академического рисунка?
Вспоминаем, что такое перспектива, актуализируем общие сведения и методы построения.

Для закрепления теории на практике, строим с учетом перспективы простую архитектурную деталь — башенку на листе формата А4.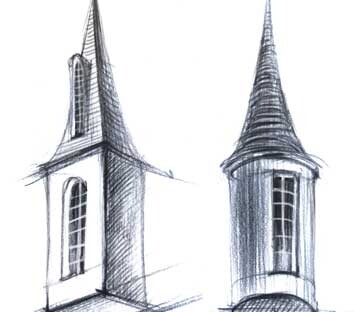 Изучаем правила трехчастной композиции, ищем гармонию в рисунке.

По итогу занятия рисуем простой дом или архитектурную деталь с тремя элементами, подчиненными правилам композиции, работаем на листе формата А4.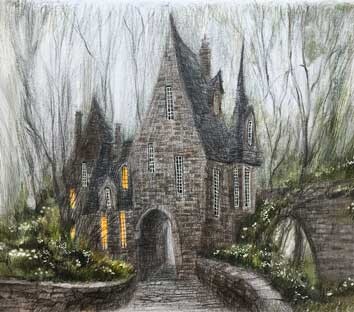 Разбираемся, что такое тон, чем тон отличается от цвета. Учимся определять тональные разницы.

Рисуем архитектурную деталь, например, окно, и делаем тоновой разбор карандашом одного цвета на листе формата А5.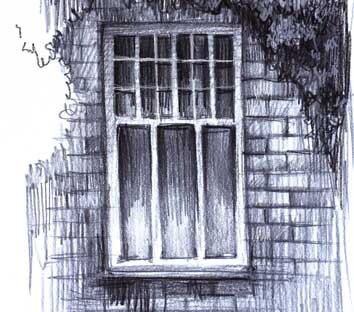 Изучаем существующие теории цвета. Определяем контрастные и дополнительные цвета. Разбираемся, что такое оптическое смешение цветов. Выполняем упражнения на штриховку, растяжку цвета и на смешение цветов.
Для закрепления знаний, выполняем рисунок «Фонарь на кронштейне» на листе А5.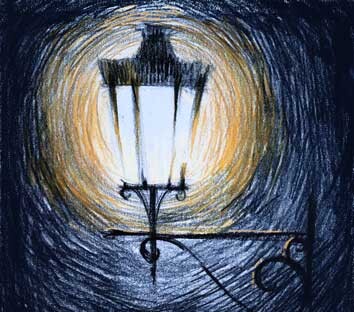 Разбираем строение здания и рисуем текстуры: черепицу, кирпич, камень, брусчатку.

Выполняем рисунок «Фрагмент волшебной улицы» на листе формата А5.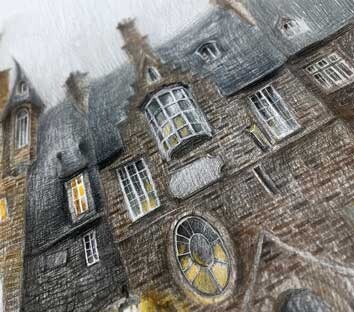 Учимся изображать различные состояния погоды. Ночь и день, зима и лето, туман и солнце. Разбираем, в чем графическая специфика природных явлений.

По итогу занятия выполняем рисунок «Город ночью» и «Город в тумане» на А5.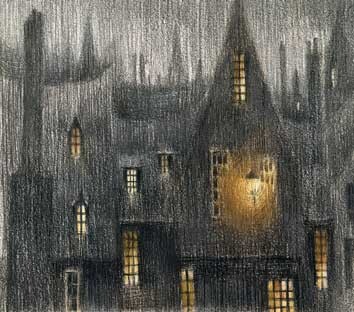 Рисуем «Дом волшебника зимой». Начинаем с эскизов и тонового разбора.
Итоговую работу выполняем на листе формата А4, ограниченной палитрой карандашей из 7 цветов.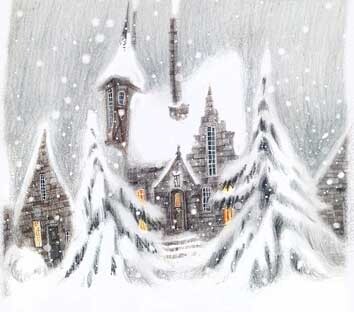 Выполняем итоговое задание — «Дом волшебника в лесу». Применяем все навыки, полученные за время обучения: передаем перспективу, прорисовываем различные текстуры.
Финальную работу выполняем неограниченным количеством цветов на листе формата А4.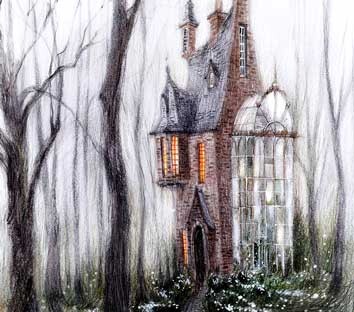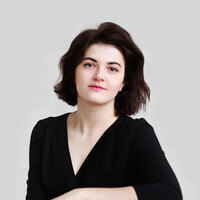 Я была в первом классе, когда учительница подарила мне коробку со старыми масляными красками. Они оставляли жирные следы на бумаге, не сохли и не смывались с кисточки, но кроме этого они замечательно пахли. Я знала, что это те краски, которыми рисуют настоящие художники. До сих пор люблю запах масляных красок. Потом была художественная школа, а там: композиция, перспектива, построение предметов, чучела птиц и черепа.
Я знала с детства, что выберу профессию, в которой нужно много рисовать, и поступила на архитектурный факультет. После окончания университета 4 года успешно работала дизайнером и архитектором, пока работа позволяла рисовать по вечерам и посещать занятия по живописи и рисунку в Союзе художников. Мы пробовали разные техники, выезжали на пленэры, много рисовали портреты с натуры. Со временем все изменилось, рисовать по вечерам стало невозможно: из-за работы и мне пришлось сделать выбор между карьерой дизайнера и рисованием. Я выбрала рисование.
Сейчас я рисую каждый день. Провожу мастер-классы. Мечтаю проиллюстрировать сказочную книгу.
Набор акварельных карандашей (faber castell или koh-i-noor). В наборе должны присутствовать цвета: черный, серый, коричневый, красный, охра, желтый, оливковый, синий;

Чернографитный карандаш НВ и В;

Ластик-клячка;

Бумага canson iris vivaldi 240 гр, формат А4, 5 листов;

Скетчбук формат А5 (по возможности royal talens art creation).