Московский фестиваль акварели — это большая трехдневная встреча всех неравнодушных к акварели!
Это несколько десятков приглашенных зарубежных художников-современников, множество мастер-классов, лекций, выступлений и выставок акварельных работ!
Специальные гости фестиваля
Известный во всем мире мастер акварели из Китая. Является членом Ассоциации китайских художников и состоит в Обществе Акварелистов.
Бланка Альварез
(Blanca Álvarez)
Испанская художница, рисующая картины в своем уникальном стиле, обладательница множества престижных наград.
Тайский акварелист, мастер ботанической акварели. Участник множества международных престижных выставок.
Мария Коскиньеми
(Marja Koskiniemi)
Шведская художница финского происхождения. Работает в уникальной акварельной технике, за что и известна во всем мире.
Лорин МакКракен
(Laurin McCracken)
Американский акварелист, имеет множество наград, его картины выставляются во многих престижных галереях мира.
Прафул Савант
(Prafull Sawant)
Индийский художник, признан ведущим акварелистом в Индии. Обладатель 15 различных наград.
Валентина Верлато
(Valentina Verlato)
Итальянская художница, преподаватель, имеющая большое количество различных наград и премий.
Эудис Коррейя
(Eudes Correia)
Знаменитый современный акварелист, принимает участие в международных выставках и мастер-классах.
Екатерина Зюзина
(Ekaterina Zuzina)
Руководитель художественной мастерской, талантливая художница, участница международных выставок.
Профессиональный акварелист, выпускник Римской Академии изящных искусств, участник множества международных выставок.
Луис Руиз Падрон
(Luis Ruiz Padrón)
Испанский скетчер, архитектор и писатель. Призер международных конкурсов. Участник многих зарубежных выставок.
Михал Яшевич
(Michał Jasiewicz)
Мастер акварели, архитектор и член Ассоциации польских художников акварели. Участник международных выставок. Проводит мастер-классы по всему миру.
Феликс Шайнбергер
(Felix Scheinberger)
Автор бестселлера —
«Urban watercolor sketch: A guide to painting, painting and storytelling in color». Профессиональный иллюстратор.
Художник из Испании. К акварели пришел из архитектуры, а это важный профессиональный навык. Завоевал несколько международных наград.
Ботанический иллюстратор Джес Шепард, известная под псевдонимом Инки Ливз. Пишет крупноформатные акварели с тончайшими деталями. Это очень отличает их от традиционных ботанических работ.
Тансу Озмен
(Tansu Özmen)
Во время военной службы начал рисовать и учиться акварели у мастеров. Участвует в международных фестивалях и выставках.
Пабло Рубен Лопез Санз (Pablo Rubén López Sanz)
Художник из Испании, мастер городских и промышленных сюжетов. В его картинах мало солнца и облачно — не очень типично для испанцев. Пабло много выставляется и дает мастер-классы по всему миру.
Работы художников,
ведущих мастер-классы
На фестивале пройдут мастер-классы, демо-классы, выставка работ художников, конференция представителей галерей и технологов, а также маркет современных товаров для акварелистов.
На фестивале пройдет выставка картин современных российских и зарубежных художников-акварелистов. На выставочных стендах вы сможете увидеть оригиналы работ — некоторые из них даже можно будет приобрести.
Свои работы представят мастера акварельной живописи из России, Германии, США, Испании, Италии, Белоруссии, Китая, Таиланда, Индии, Великобритании.
Приглашенные художники-акварелисты проведут обучающие мастер-классы, где поделятся секретами работы акварелью и творческими лайфхаками. Обучение будет проходить на языке преподавателя с переводом на русский.
Группы 14-16 человек, посещение строго по билетам.
Минимальный набор материалов будет предоставлен организаторами. При желании можно пользоваться своими инструментами.
Формат демо-класса дает возможность увидеть собственными глазами, как работают известные мастера современной акварели. Вы понаблюдаете в режиме реального времени за всеми этапами работы над произведением искусства и раскроете секреты мастеров.
В финале каждого демо-класса зарезервировано время на вопросы учеников и ответы преподавателя. Группы до 50 человек, вход строго по билетам.
На фестивале пройдут лекции художников-акварелистов, искусствоведов, представителей компаний-производителей и дистрибьюторов материалов для акварельной живописи. Вся самая актуальная информация о направлениях современной акварели, материалах и технологиях работы.

Спикеры конференции:
Вероника Калачева — художник-акварелист, иллюстратор, основатель школы рисования, где сейчас обучают акварели, пастели, скетчингу, академическому рисунку и многому другому.
Таня Быковская — искусствовед, преподаватель авторских курсов.
Марат Нигаметзянов — режиссер онлайн-курсов по акварели, автор методик обучения современных направлений в живописи.
Феликс Шайбергер — художник-скетчер из Германии. Иллюстрировал более 50 книг. С 2010 года работает профессором Münster University of Applied Sciences. Автор бестселлеров «Urban Watercolor Sketching», «Альбом ваших идей. Учимся делать эскизы в дороге».
Дирк Шмитт — художник-универсал, представитель компании Schmincke (Германия). Владеет всеми секретами и нюансами производства и использования акварели Horadam.
Маркус Гиель — второе лицо в управлении компании Da Vinci (Германия). Знает все секреты производства кистей. Покажет и расскажет, чем одна серия отличается от другой и почему сегодня синтетические кисти так востребованы.
Специально для участников фестиваля будет открыта выставка-продажа современных товаров для художников. Вы сможете приобрести краски, кисти, карандаши, бумагу, книги про творчество, сувенирную продукцию и многое другое от лучших российских и зарубежных производителей.
Фестиваль пройдет в центре Москвы, в арт-пространстве «Di Telegraph»
(Тверская ул., 7, ст. м. «Охотный ряд»):
Чтобы стать партнером фестиваля, отправьте письмо
на mk@kalachevaschool.ru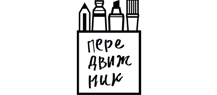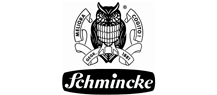 Информация об организаторе
Организатором фестиваля является Школа рисования Вероники Калачевой — крупнейшая Школа рисования в России (представлена онлайн и в студиях Москвы и Санкт-Петербурга). В Школе постоянно обучаются более 10 000 человек из разных стран мира, ежемесячно проводятся более 50 различных курсов.


Преподавательский состав насчитывает более 40 профессионалов художественного направления.
Я, как и многие ваши ученики, живу не в Москве, и для меня приезд на фестиваль будет стоить очень дорого. Планируете ли вы делать видеотрансляции лекций и мастер-классов?
Сообщите информацию по стоимости участия в мастер-классах, чтобы планировать бюджет.
Расскажите подробно, как будут организованы мастер-классы, есть ли уже расписание, сколько человек смогут принять участие и в каком формате можно участвовать?
Если мои планы до осени изменятся, смогу ли я сдать вам купленный билет обратно и вернуть деньги?
Что такое демо-классы? Как в них участвовать? Сколько человек смогут записаться для участия?
Можно будет после фестиваля приобрести видео мастер-классов?
Будет ли организована продажа полиграфии с изображениями работ акварелистов, участвующих в выставке (закладки, открытки, блокноты, принты и т.п.)?
У меня возник такой вопрос по Маркету — будет ли возможность участия в нем не магазинов, а Handmade-мастеров? Могу ли я как участник послушать лекции и как творческий предприниматель продавать свои работы?
Можно ли будет помочь участием? Может быть нужна какая-то временная подработка в рамках фестиваля, волонтерство и прочее?
Можно ли взять с собой второго человека со скидкой в цене на второй билет? Будут ли разные уровни по материальным затратам и будут ли льготные билеты для пенсионеров, детей, студентов?
Я оплатил. Как получить билет?
Я еду на фестиваль из другого города. Можете ли вы помочь с проживанием?