Ну мы, блин, даем: широкие скидки сезона
Любой курс от 2990 руб. Только до 29 февраля.
8 800 505-00-85, +7 495 109-0-600
The first english course of our school. Look at here!
Онлайн мини-курс
«Техники рисования неба в акварели»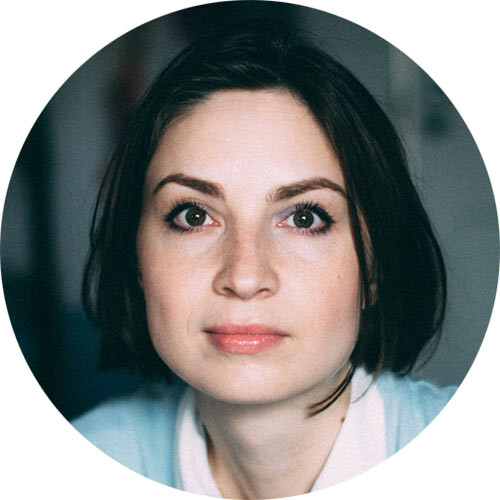 Вероника Калачева,
основатель школы рисования
Друзья, мини-курс «Техники рисования неба в акварели» — это несколько онлайн-уроков моего авторства, на которых мы научимся передавать различные состояния неба, писать реалистичные объемные облака и изображать эффекты пробивающихся сквозь тучи лучей света.
Акварельные краски
Базовый набор 24 цвета, один из вариантов: Белые ночи, Санкт-Петербург, Ленинград или любая профессиональная акварель в тюбиках.
Бумага
А3 или бумага 50×65, 300 гр/м2;
Рекомендуемые производители:
Fabriano, Canson, Arches, Clairfontaine, Hannemuhle, Sanders Waterford.
Оборудование
Планшет 30*40 (если лист будете натягивать) и чуть больше, скажем 40*60, если лист будете просто крепить скотчем;
Скотч малярный 1,5–2 см;
Банка для воды;
Бумажные полотенца.
Графические материалы
Простой карандаш HB;
Ластик, клячка;
Цветные акварельные карандаши (по-возможности).
Кисти
Беличья круглая, 8–10,
круглая синтетика или колонок с острым кончиком номер 5–8 и 3–5 (любой в диапазоне);
Каллиграфические кисти (по-возможности);
Кисть синтетика круглая 1–4 с удлинненым ворсом (линер, или шлеппер);
Кисть синтетика флейц.
Дополнительные предметы
Фен;
Лампа дневного света.
Практические уроки
Подробные видео-уроки в HD-качестве на одну тему, которые доступны вам сразу с момента оплаты.

Доступ

Можно приобрести доступ к мини-курсам на 3 или на 12 месяцев (на выбор) и проходить обучение в комфортном ритме.

Помощь куратора
На курсе с вами работает куратор, он отвечает на все технические и организационные вопросы, вопросы по материалам. Работы на курсе не проверяются.
Общение с сокурсниками
Общайтесь и поддерживайте сокурсников в общем чате курса.