8 800 505-00-85, +7 495 109-0-600
The first english course of our school. Look at here!
Начните сейчас! Реалистичная иллюстрация акварелью в онлайн-курсе Вероники Калачевой
Поделиться страницей
в социальных сетях

Я очень люблю рисовать цветы, их тончайшие стебли и прозрачные лепестки. Фрукты вдохновляют не меньше. Настоящий вызов — передать на бумаге их сочность, нарисовать так, чтобы можно было буквально почувствовать вкус ;)
Кропотливая работа, тончайшая техника, умение передать объем и сдержать экспрессию цвета — все это спутники качественной ботанической иллюстрации.
Ботаническая иллюстрация — это не только красиво, но и практично. На курсе мы обязательно поговорим о том, где востребовано умение рисовать ботанику.
Я открою вам все свои секреты рисования акварелью реалистичных цветов, фруктов, овощей. Покажу как сделать, чтобы цветы и плоды буквально «выпрыгивали» из листа :)
Нежные цветы и рисовать нужно так же. Нежно. На курсе мы научимся тонким летящим (и в тоже время) точным линиям.
Экспрессия и резкие цвета в классической ботанической иллюстрации не ценятся. Утрировать цвет, гипертрофировать формы — все это можно, конечно — но уже после того, как научимся сдержанности.
Этим и займемся в первую очередь — натуральностью, реалистичностью и точностью изображения.
Особое отношение к материалам
Ботаническая иллюстрация требует особого отношения к материалам. Для того, чтобы получилось реалистичное вкусное изображение, прежде всего нужно знать, на чём и чем рисовать.
Особый подход к выбору бумаги, кистей, а отчасти и акварельных красок — всему этому я уделю особое внимание на онлайн-курсе.
Вы узнаете, какая бумага идеально подходит для ботаники, какие кисти и краски следует использовать. Это важная часть, если вы хотите рисовать тонко и деликатно.
Где востребована ботаническая иллюстрация?
Цветы окружают нас повсюду. Около 80% всех принтов на одежде — на тему ботаники в том или ином виде.
Цветочные принты используются в дизайне от обоев до открыток, в оформлении праздников, флористике. Классика применения ботанической иллюстрации — это книги. Всевозможные энциклопедии, атласы, детская и познавательная литература.
Если вы хотите совершенствоваться и научитесь ботанической иллюстрации, ваши навыки будут востребованы во многих областях.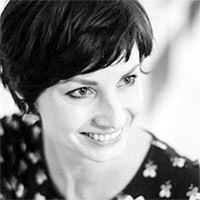 С одной стороны ботаническая иллюстрация — для любителей помедитировать над листом бумаги. Для тех, кто любит кропотливо выводить утонченные линии, терпеливо добиваться прозрачности и в то же время сочности цвета, объемной реалистичности.
А другой стороны ботаническая иллюстрация — это ниша профессионалов.
Я жду и тех и других.
Если вы используете ботанику профессионально — работаете дизайнером, оформителем, свадебным декоратором, художником — вы серьезно продвинетесь в ваших навыках.
Начнем с основ. Разберем в подробностях, какие материалы оптимально подходят для ботанической иллюстрации.
Поупражняемся в рисунке и штриховке в контексте ботанической иллюстрации.
Научимся бережно смешивать цвета (помните о сдержанности?). Приступим к работе с цветом: сделаем разнообразные отмывки, заливки, градиенты.
Уделим внимание тонким прорисовкам, воздушным фактурам лепестков.
Научимся правильно строить цветок или плод на бумаге.
Нарисуем разнообразные цветы и плоды. Закрепим на практике пройденный материал.
Разберем анатомию разных цветов и плодов, чтобы понять как они устроены. Увидим и нарисуем их «внутренний мир». Если разрезать бутон вдоль по пестику, можно увидеть много интересного — открывается целое море новых ракурсов и изобразительных возможностей.
Сделаем несколько итоговых работ.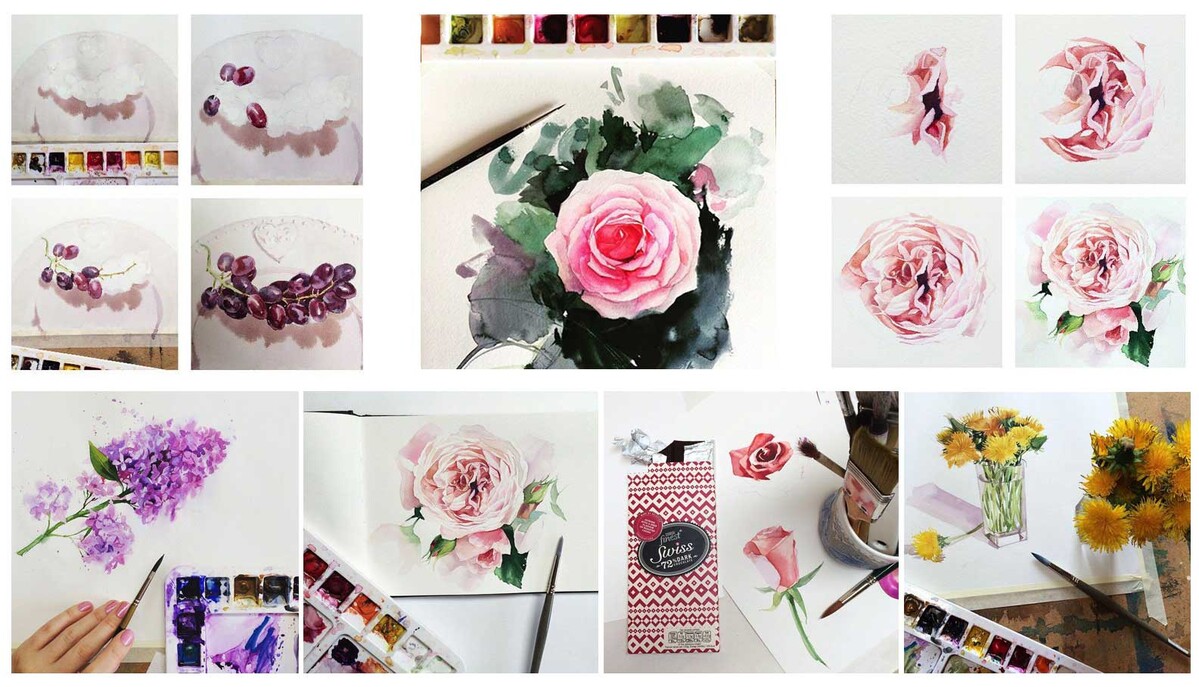 Содержание уроков онлайн-курса
Акварельные краски (кюветы или тюбики):
лимонный желтый;
кадмий желтый;
кадмий оранжевый;
кадмий красный;
сиена натуральная;
сиена жженая;
карминовая;
фиолетовая;
ультрамарин;
кобальт синий;
голубая;
зеленая;
сепия;
нейтральная серая (или серая пейна).
Палитра:
в идеале фарфоровая с ячейками;
или металлическая эмалированная;
или пластиковая.
Кисти:
широкая белка или колонок — с острым кончиком, (номер 8–12);
средняя круглая кисть с острым кончиком, синтетика или колонок, (номер 5–7);
маленькая круглая кисть с острым кончиком, синтетика или колонок, (номер 2—4);тонкая круглая кисть с острым кончиком, синтетика или колонок, (номер 00 — 1);
плоская синтетика разных размеров, (3 мм, 10 мм);
кисть для фактур, круглая из козьего ворса или щетины.
Бумага:
Рекомендую хлопковую бумагу: Fabriano artistico, Arches, Saunders waterford;
Фактура: гладкая (Сатин, Hot press) или среднее зерно, но следите, чтобы зерно было не очень заметным;
Формат: лучше брать в листах, чтобы мы могли ее резать на нужные нам форматы. В основном будем использовать А4 и А3;
Бумага для графики: ватман, или обычная плотная, листы А4.
Также вам потребуется:
простой карандаш F или H (рекомендую Cretacolor);
механический карандаш Faber Castell 0.5;
цветные карандаши Faber castell Polychromus;
электрическая точилка (рекомендую Attache);
мягкий ластик;
клячка;
мебельный степлер со скрепками (будем натягивать бумагу на планшет);
планшет 30*40 (рекомендую Sonet);
бумажный скотч;
шило;
лупа;
банка для воды;
полотенце.
После завершения обучения и выполнения заданий вы получите электронный именной сертификат в отличном качестве.
Срок обучения и проверки работ на онлайн-курсе можно продлить на 1 или 2 недели.
Стоимость продления: 3590 руб. (1 неделя), 4990 руб. (2 недели). Оформить продление можно после начала обучения.